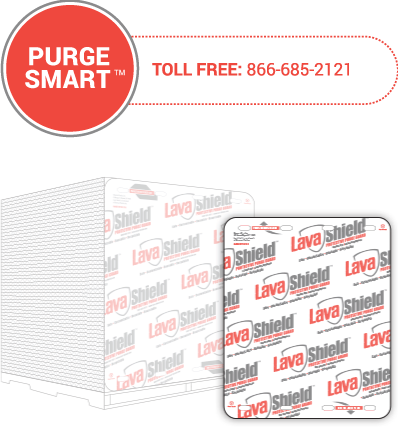 Watch this 2 minute video to learn more about Lava-Shield
Our clients challenged us to create a device to capture molten plastic purges from a variety of processing equipment including: injection molding, extrusion, compounding, blow molding and film. They insisted this innovation be safe to use, easy to customize, have quick release properties to keep purges clean and be reusable and recyclable. A tall order… but we did it!
After 2 years of development work and rigorous field testing we are proud to introduce Lava-Shield – protective purge guard! Check out our brief video and learn about the many features and benefits of this exciting product! Request your free sample today!
"If you are not completely satisfied with Lava-Shield, contact me and we'll make it right."
Ken Shuman
President, Shuman Plastics, Inc.

"We improved plant safety with Lava-Shield™"
Greg Johnson has created a safe, reliable and consistent "best practice" for molding operations at Mahle Filter Systems.
"I'll gladly recommend Lava-Shield™"
Todd France makes IMCO's purging process safer, cleaner and more efficient with Lava-Shield.
"Our safety and recycling has improved"
Gene Anderson of Cord-Sets has improved operational safety and recycling using Lava-Shield.
Tell us what you think & get a t-shirt