Molder captures remarkable productivity gains and cost savings with Dyna-Purge® A.
Situation
Founded in 2003, Durable Plastic Ltd has a leading reputation for designing and manufacturing commonly used plastic products with exceptional quality and durability. Currently they supply over 575 distinct items for the furniture, household, youth and general industrial markets.
Mr. Tutul Saha- Assistant Manager, R&D Dept. was seeking a solution to reduce both time and material needed for successful colour changes. Most challenging was Polypropylene with fluorescent pigments.
Purging color changes occurring every 24 hours using Virgin Polypropylene could take as long as 10 hours with more than 150kgs (330 lbs) scrapped, as well as lost production output over that timeframe.
Durable has 60 injection machines, typically 250 ton, Haitian Plastics Machinery units. At this scale, Mr. Saha accurately identified the opportunity for significant annual savings through adoption of a standardized purging program.
Solution
Mr. Saha ran purging trials with Dyna-Purge A "hybrid technology" purging compound designed specifically for Polypropylenes (PP) and TPO's.
Results
Successfully purged fluorescent coloured PP's within 30 minutes – a 95% time improvement.
Reduced wasted resin using only 5 kgs (11 lbs) for the colour change event – a 95% (kgs) improvement.
Recovered 145 kgs of usable PP resin for each colour change per machine – equivalent to saving approx. 50,000 kgs per annum for each machine.
Recovered as much as 3,000 hours of production due to speed of colour changes.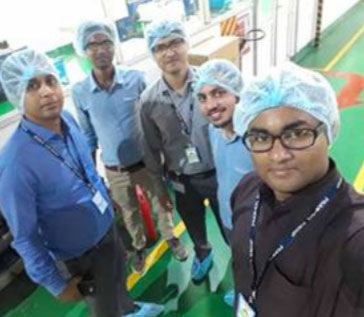 Durable Plastics Ltd. operates 60 injection machines to produce over 575 distinct plastic products for a variety of industries.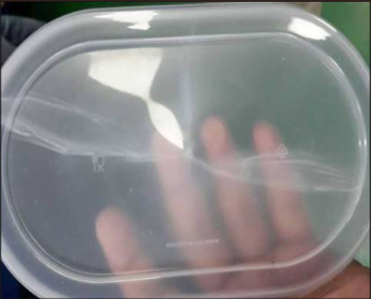 Dyna-Purge A successfully purged fluorescent coloured Polypropylenes.