Multi-layer extruder proves preventative maintenance pays for itself with Dyna-Purge® A.
Situation
Copol International Ltd., Nova Scotia, Canada is a leading North American manufacturer of cast polypropylene flexible films. Their films serve a wide array of markets and applications including: packaging of consumer products, food and drug, medical and assorted industrial uses.
Ms. Susan Boone – Technical R&D/QA Manager noted that the plant had previously used CaC03 and/or anti-block type additive materials to scour their process equipment with mixed results. She ultimately desired to source a commercial purging compound that was safe, effective, easy to use and would allow for a reduction in scrap through quicker transition from purge through production. Most critical was the elimination of die contamination and gels/ surface defects on their finished films.
Copol operates four extrusion lines from Windmoeller & Hoelsher and Davis-Standard. Two are basic cast lines and two are multi-layer extrusion lines each with two satellite extruders.
Their protocol is to purge quarterly for preventative maintenance or additionally "as needed" for all four (4) cast film extrusion lines.
Solution
Ms. Boone identified Dyna-Purge A, a "hybrid technology" purging compound designed specifically for Polypropylenes, having performed successful trials.
Results
Purging efficiency improvement – near 20%.
Projected annual resin savings – 50,000 lbs.
Projected annual resin investment – $40,000 (usd).
Dramatic improvement in start-up sheet surface appearance for QA approval.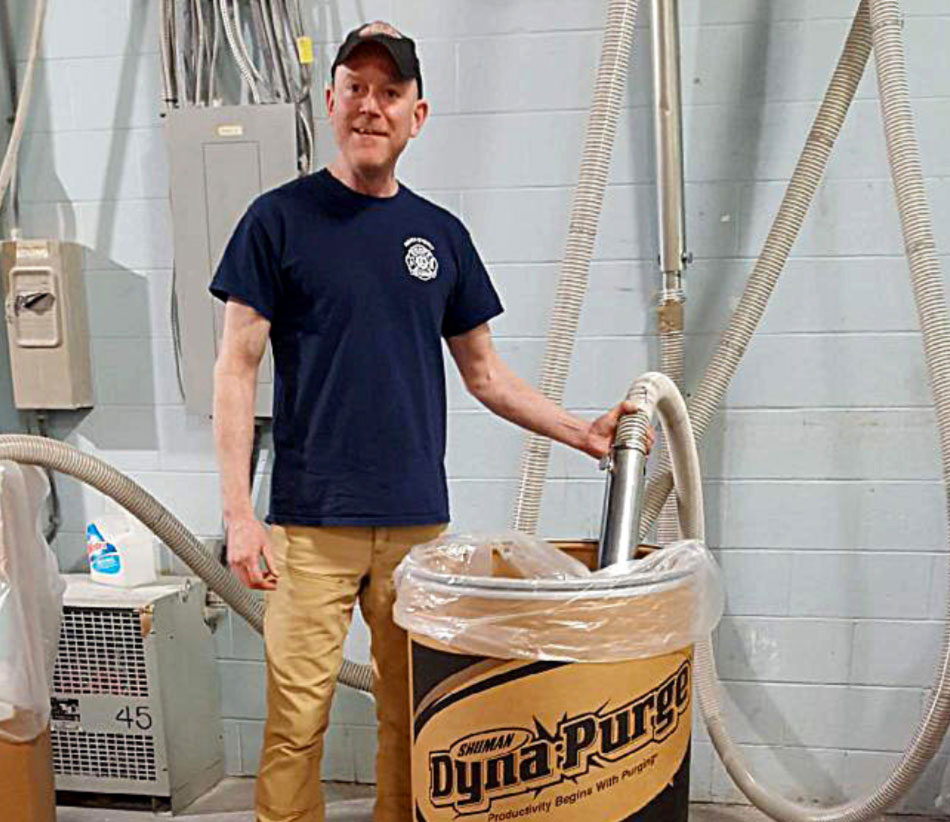 Operators at Copol say preventative maintenance was never this efficient until they used Dyna-Purge A.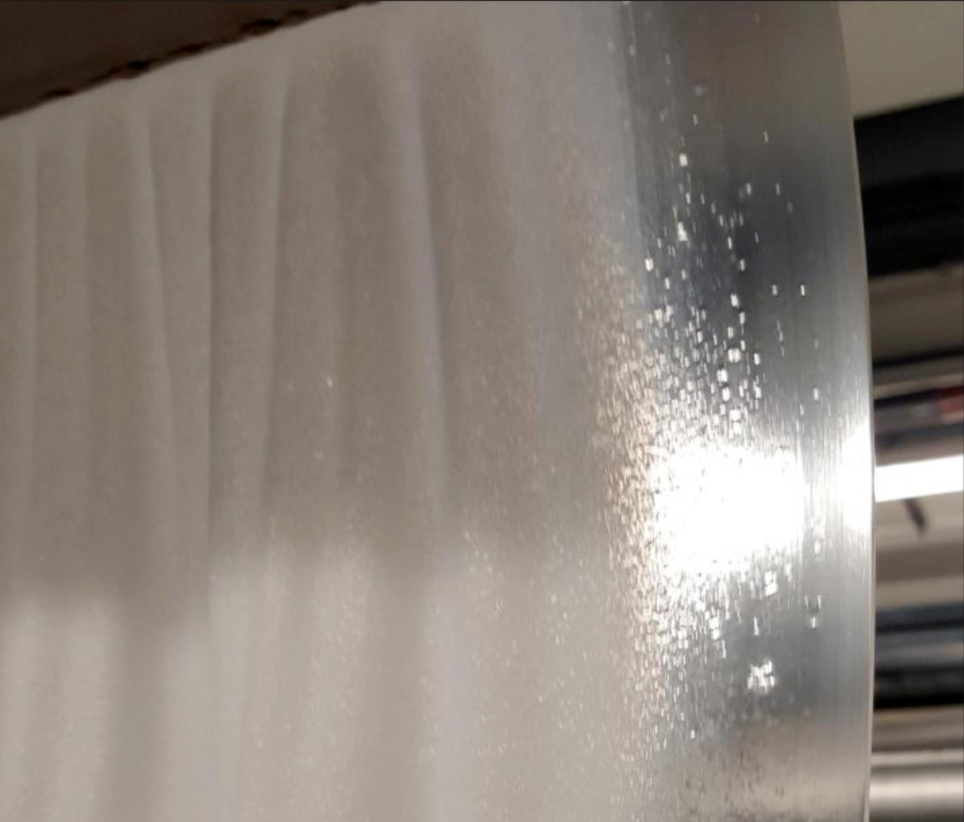 Transition and start-ups clean across the entire die face and speed Copol's path back to production.